These darling little trees are very easy to make & are made very quickly with precut rug yarn.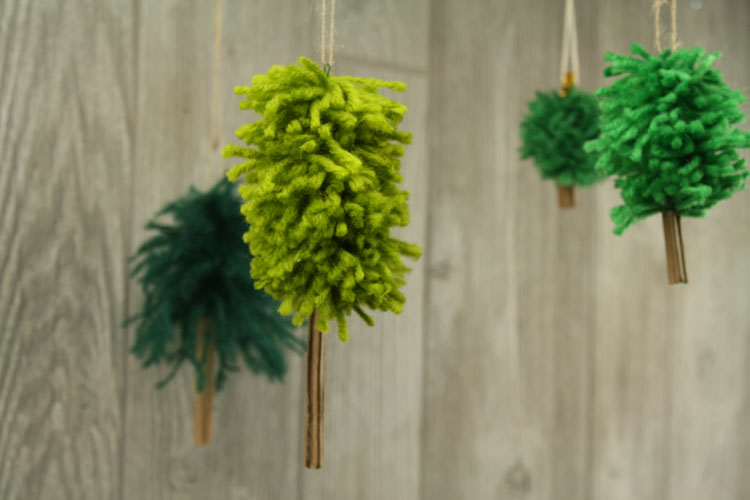 Materials:
Pre Cut Rug Yarn
Wire
Corrugated Cardboard
Glue

Instructions:
Fold a length of wire in half. I am using 20 gauge, 18" wire. Pipe cleaners also work well for this. Lay your precut yarn inside the folded wire, doing your best to center the strips. I am using a packet of Chartreuse Caron Rug Yarn.
Pinch the wire together at the fold & leave a small loop so you can insert wire or thread later for hanging. At the other end, twist the 2 ends of wire together.
Hold the top of tree in one hand & the bottom in the other. Now twist!
Now it's time to make your trunk. Roll the cardboard into a tube leaving a hole large enough for the wire to slip into. Secure with glue (hot glue works best here).
Put some glue inside your tube.
Slide tube over wire.

Just add some pretty string & hang!